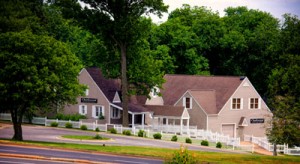 For over 37 years Cheekwood Studio has set the standard in portrait photography for Southeast Missouri.  Cheekwood has two studios  for your convenience.
Our Cape Girardeau indoor studio offers two large climate controlled camera rooms in a complex of over 10,000 sq. feet.  Our camera rooms offer over 50 different backgrounds and sets for your choosing.  We have a beautiful outdoor garden studio, with plenty of room for your Car, Truck, Horse or any other large "prop" you may want to bring along.  No other studio offers the unique variety and style of the "Cheekwood Experience".
Our Jackson Studio is on High St. in uptown Jackson.  Here we offer many of the same background and lighting options as our Cape location.  The Jackson square and park are only minutes away for outdoor photography fun as well!
After you browse through our many images, you will agree that portraits created by
Cheekwood aren't expensive – they're priceless.
Give us a call with any questions or for an appointment at: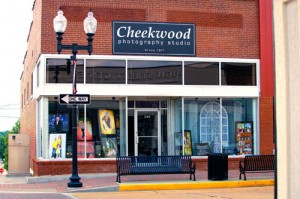 Cheekwood Studio of Cape
2336 Kingsway Dr
Cape Girardeau, MO 63701
800.777.0815 or 573.335.0815
Cheekwood Studio of Jackson
131 S. High St
Jackson, MO 63755
573.243.6770